June 25, 2020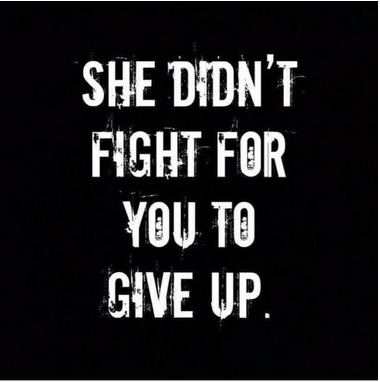 Fall Equinox Greetings, Daniel!
As I write this, I'm still mourning the loss of RBG — bringing new awareness and energy to my work inspired by her life and accomplishments. Rest in Power, Justice Ginsberg ... I am committed to honoring your legacy!
I hesitated to write this newsletter, but RBG's vulnerability and courage call me to do the same.
I believe in your growth as a leader — and to do that, I need to lean into my own growth. I need to protect my priorities with humility, determination, and radical honesty. You do too.
It's September — the last quarter of this crazy-ass year. Let's "fall forward" together.
Grateful to be in your world,


Danny Ceballos ∙ danny@unleashedconsult.com
P.S. If you're feeling alone and disconnected as a leader in 2020, be sure to check out our Growth & Guidance Group (details below) for a fun, smart, committed community focused on supporting you to be both resilient and smart during this challenging time — and preparing you to be the best leader possible in 2021! EARLY BIRD PRICING ENDS TONIGHT!!
Here's what is included in this issue - scroll to the section(s) you're most interested in!
| | |
| --- | --- |
| | GIVE ME A MINUTE: A quick BEST BOSS tip |
| | TO READ: A recommended book or article |
| | TO USE: An easy tool you can use right away |
| | TO CONSIDER: An opportunity to dive deeper |
---
GIVE ME A MINUTE
Protect Your Priorities — A Quick Message from Danny
---
TO READ
Do You Need a Cone of Commitment?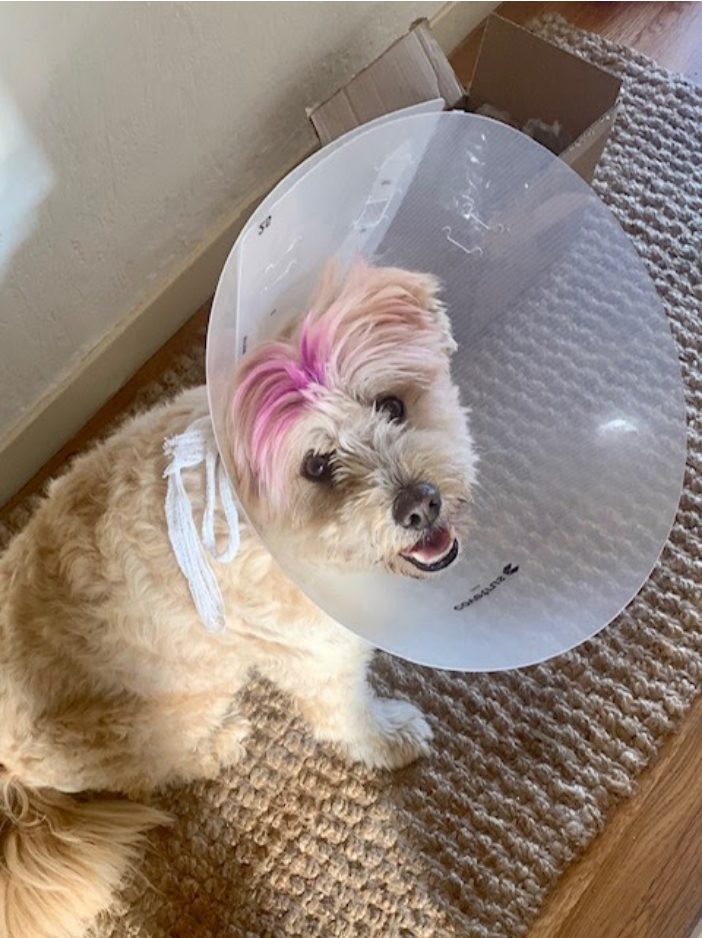 My dog, Divina (you can call her Diva) gets into trouble with foxtails every year. They are these nasty, seemingly innocuous, pieces of grass that dig into a dog's paw, snout, ear, or any other body crevice and cause all kinds of damage with their barbed design. They're everywhere here in California — annoying, dangerous, and expensive. They get into Diva's paws every summer and she ends up with what many call the "cone of shame".
Let's flip that term — let's call it a Cone of Commitment.
Like Diva, I'm wearing my own Cone of Commitment right now. Let me tell you about it ...
I recently made a huge leap in my professional and personal development. I enrolled in an alcohol-free coaching and support program for 90 days. I'm in day #21 today.
I'm going alcohol-free for 90 days to get a handle on some work and some important personal relationships — wanting to grow them both — in my clarity and commitment. I was clear that where I was now, versus where I wanted to be, were very much NOT aligned. I was drinking more than I was comfortable with.
My Cone of Commitment is the radical needed action that I took that:
Stops me from engaging in the behaviors that I want to mitigate/eliminate, i.e., too many martinis!
Keeps me focused — unable to be distracted with temptations and the inviting "oh, just this once" opportunities
Is a bit clunky and challenging at first, but gets smoother and easier as time goes on
Is the right thing to do — the needed thing — that my life demands
Gently supports me 24/7
Is uncompromising
I'm telling you this because this alcohol-free program is very much my own Cone of Commitment. It's a radical move that sets me up to protect my priorities.
Maybe you need a Cone of Commitment? See if you can answer the following:

What priorities do you want to protect in your life and work? What are the top ones — the ones that if you honor, will unleash immeasurable benefits and growth for you?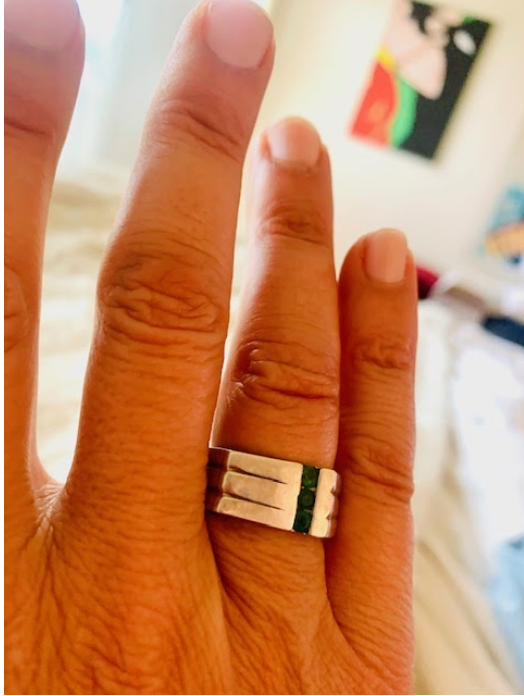 For me, it was FAMILY, HEALTH, and WORK. I wear this three-emerald Colombian ring to remind me every day of my three priorities during my 90 days.

What is the radical change in your life that you NEED to make to best protect your priorities?
For me, it is to go alcohol-free for 90 days and gain clarity, presence and energy to best support the growth of my three priorities. That is my Cone of Commitment.

Now what is your Cone of Commitment? See if you can identify a Cone (a program, a coach, a tool, a process, etc.) that ...

Prevents you from doing what you want to avoid. (For me, it is getting all the alcohol out of my house and fully leaning into my 90-day program)
Focuses you on the behaviors you want to achieve. (For me, I'm receiving regular focused coaching to stay alcohol-free; digging into my personal life and deeply held values)
Supports you to eliminate distractions and "smiling assassins" (For me, this is the alcohol-free accountability-community I am now a part of — checking in with them often through the Marco Polo communication app)
Partners with you so that you can maintain the positive qualities of life that you have and that you want to keep. (For me, it is strategizing with my coach to navigate and plan my evenings and different social situations so that I can stay alcohol-free)
Cones of Commitment are not for the faint of heart! Your own Cone should not be worn lightly — it should be a specific action that you can fully prioritize — and most importantly, has components that help you protect your priorities. It is different than just making a promise to yourself.
You've tried that and it doesn't work. Instead it actively supports you to STOP you from doing the things that are getting in your way, STARTS you on the path to your desired future, and SUPPORTS you every step of the way.
Don't let 2020 go out with a whimper. We're all exhausted and defeated in so many ways. Set yourself up for success in 2021 by using these last few months to fall forward with me. Make a plan and find your own Cone of Commitment.
So what's your own Cone of Commitment?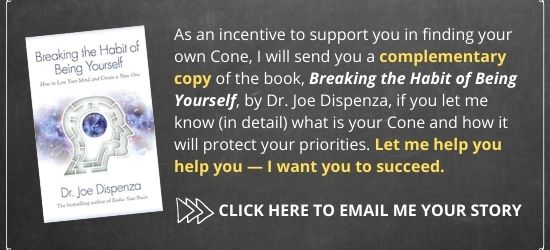 ---

TO USE

Check out my favorite communication app for supporting your accountability and learning groups with friends and colleagues. It's called Marco Polo — like a visual walkie-talkie. It's efficient, user-friendly, and a lot of fun. Get the app here..

If you're "cone-curious" about going alcohol-free, check out the program that I'm part of — I can't say enough good things about it! Let me know if you have questions. Click here for more info.
---
TO CONSIDER
Photo by Jacob Lund from Noun Project
Are you feeling alone and disconnected as a leader during 2020?

Can you use support and advice from your own personal executive coach?

Do you want to connect with leaders like you in a supportive and results-focused collegial coaching
community that focuses on problem-solving and is fun

to be part of?
What you'll get:
A powerful proven approach to keeping you accountable to your own growth and professional development
Leaders from a variety of industries growing together, and solving your real-time challenges
Guidance and support with personalized advice, tools, and recommendations from two seasoned Leadership/Executive Coaches, Christina Rowe and Danny Ceballos
Fun, smart, committed community focused on supporting you to be both resilient and smart during this challenging time — and preparing you to be the best leader possible in 2021.
Meets 6 Tuesdays | September 29 - December 8 | 12-1pm Pacific Time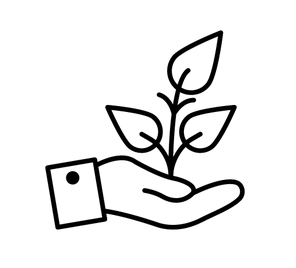 Your Investment:
Early Bird Discount




(before midnight, Friday, 9/25)




$350

Regular Rate




(after 9/25)




$450

---
ABOUT DANNY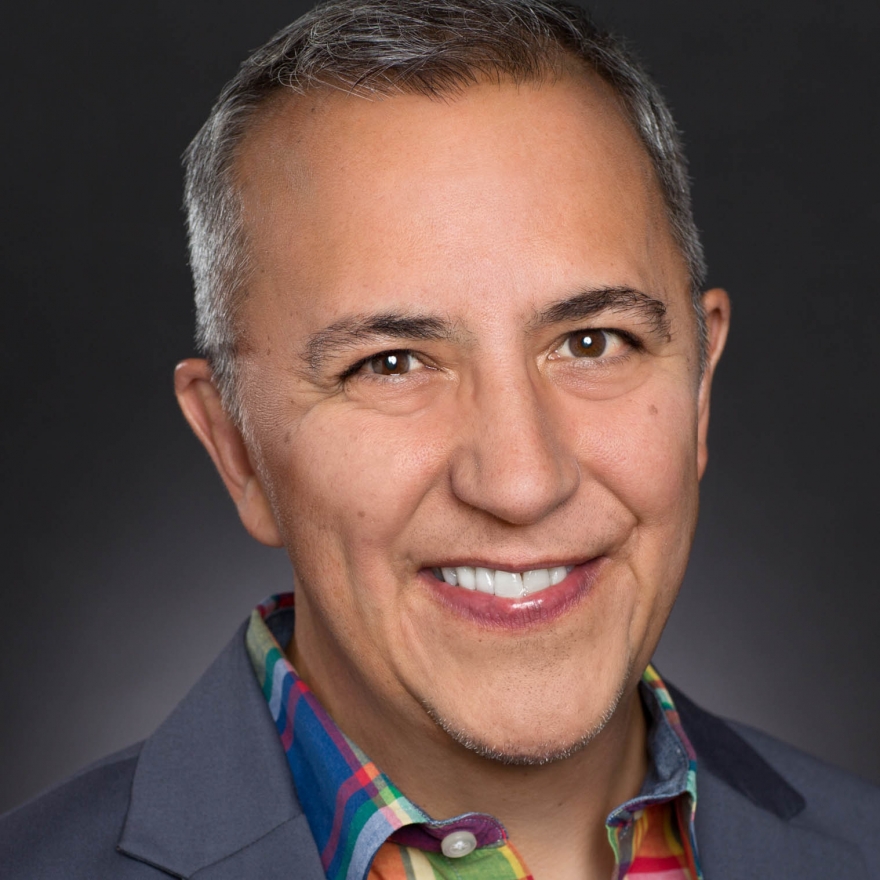 With over 20 years of experience in training and leadership development - and holding an MBA and an MA in Organizational Development - Danny Ceballos has worked with organizations across the country to strengthen their effectiveness in leading and managing others through supervision + motivation best practices and strategies.
---
©2020 Danny Ceballos & Unleashed Consulting, LLC