June 25, 2020

Summer Greetings, Daniel!
"THE GREAT RESET"
Have you heard this phrase? I heard a NPR radio piece recently highlighting a George Monbiot TED Talk where he calls for the need for all of us to develop a persuasive story and narrative right now to help us understand what we're experiencing ... he calls it the "restoration story".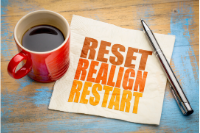 He goes on to articulate a message that I want to personally and professionally live up to this summer. This is the Summer of Covid, disruption and upheaval, a summer filled with demands for justice, equity, and inclusion of the disenfranchised ... the summer of reckoning ... and also, the summer of opportunity. This summer I invite you to do as George suggests and that I am doing. I am RESETTING.
I'm going to finally leave my house for some time away, spending next week in Palm Springs (God help me, it'll be 115 degrees). I'm looking forward to not just a change in scenery, but more importantly, I want to think of this time as a RESET for me. I plan to dive deep into what's most important to me and my career for the next 30+ years (with a very optimistic mindset on my longevity) and make a plan for my own restoration story.
What's your RESET this summer? We are in the midst of unprecedented world events and shifts. We are living in a historic moment in time that deserves to be recognized for the challenges AND THE VALUE that it brings. What will you do with this opportunity? What will be your RESET?
Please let me know, and I'll compile responses and share back to you what I hear. Tell me about your RESET — click here and shoot me a quick email.

Have a restorative and powerful summer of reflection, justice, and RESET.
Grateful to be in your world,


Danny Ceballos ∙ danny@unleashedconsult.com
Here's what is included in this issue - scroll to the section(s) you're most interested in!
| | |
| --- | --- |
| | GIVE ME A MINUTE: A quick BEST BOSS tip |
| | TO USE: An easy tool you can use right away |
| | TO READ: A recommended book or article |
| | TO CONSIDER: An opportunity to dive deeper |
---
GIVE ME A MINUTE
I have two amazing opportunities to share with you:
I am co-hosting a complimentary summer learning series called, "Leading in the Next Normal". (It's the followup to our "You Got This: Leading in Crisis" that I co-presented with Lisa Stokes Nicholas, and Christina Rowe). Click the image below to see more information and registration. I hope you'll join us!

Check out a PHENOMENAL learning opportunity — a course that changed how I work with clients and one I cannot more highly recommend. It's called Brain by Design, and led by a brilliant teacher and researcher, James Garrett. It's actually 3 courses bundled into one powerful learning experience:


In this fascinating 3-part course, James hits on the most current science, research and advice for leveraging your mind to be happy, healthy, and successful in all parts of your life. It's an amazing course intended for leaders like you and it starts on June 30th. Click here for more information.
---
TO USE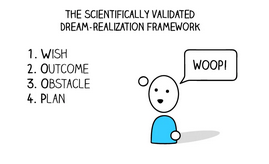 One of the great tools I picked up in James Garrrett's Brain by Design course (see above) is using the WOOP strategy for setting new habits. WOOP stands for Wish • Outcome • Obstacle • Plan. It's deceptively simple but I've found it incredibly helpful for thinking through my "reset". Check it out here.
---
TO READ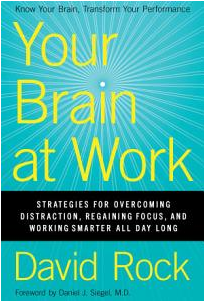 In the same spirit of "reset" and brain hacks (and recommended to me by James Garrett), I want to share with you a book that I'm loving and that you will too: Your Brain at Work: Strategies for Overcoming Distraction, Regaining Focus, and Working Smarter All Day Long by Dr. David Rock.
The author gives tangible insights and advice that you can apply immediately to be more productive and fulfilled in your work — and your life.
---
TO CONSIDER
Are you working from home this summer? Let me work with you as your executive coach and leadership advisor.
"Working with Danny has been so valuable ... He's created a safe space to discuss my strategy and the challenges of the modern times — instrumental for my growth personally and my ability to support others."
—Caitlin O'Donnell Ferguson, Associate Director, Curiosity Lab at Peachtree Corners
__________________________________
"I am truly happy about the coaching that I have received from Danny. He allowed me to see the bigger picture of myself and the goals and ambitions that I need to get to. At the end of the sessions, I was sad about not being able to talk to him weekly but I knew for sure that with the skills we worked on, and the things we talked about, I would be able to make it. He is the best coach I have ever worked with in my 15 years of being in the medical field!"
—Natasha George, Health Center Regional Manager, Planned Parenthood Metro Washington
__________________________________
"With Danny's coaching I have grown tremendously in my management role at work. Not only has he helped me to become a better team leader he has also helped me navigate changes that come with an acquisition. Danny is focused and compassionate. Although he is a leadership coach he realizes all aspects of work and home impact ones leadership abilities. He has easily drawn on his vast knowledge to help guide me through the roadblocks I have faced."
—Shelley Izquierdo, PhD, Director Antibody Discovery, Ligand Pharmaceuticals
I have openings for two coaching clients this summer. In just 12 weeks we'll work together to transform you from being a good manager ... into a GREAT leader.
Click here to schedule a quick call with me to see if this is a fit for you.
---
ABOUT DANNY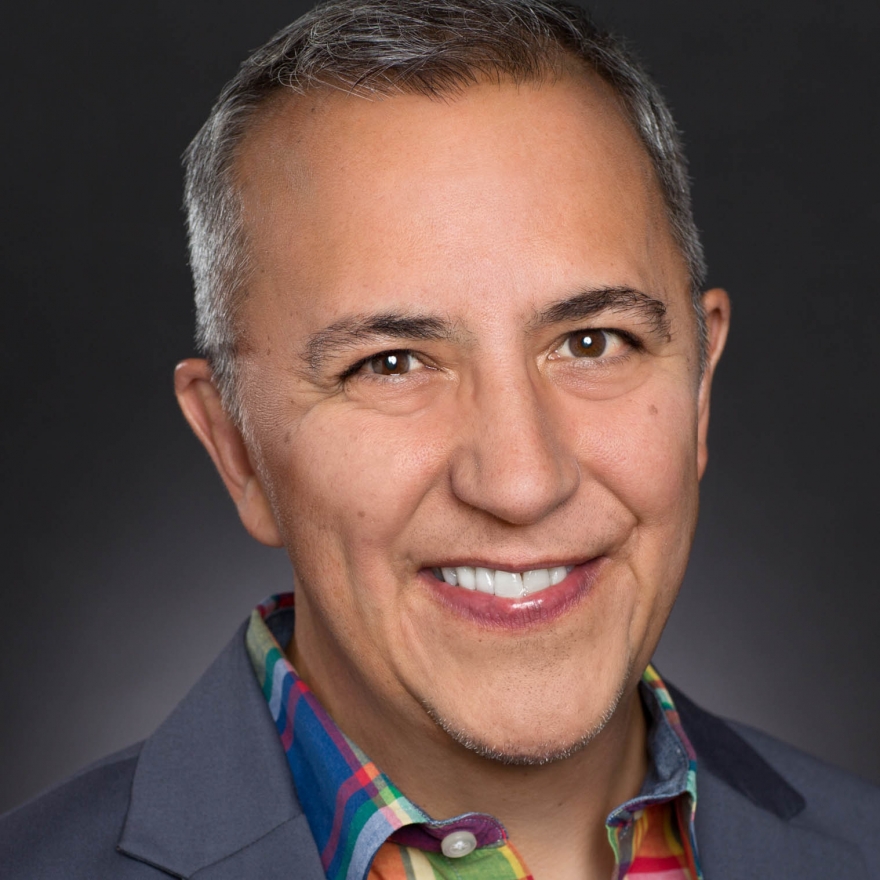 With over 20 years of experience in training and leadership development - and holding an MBA and an MA in Organizational Development - Danny Ceballos has worked with organizations across the country to strengthen their effectiveness in leading and managing others through supervision + motivation best practices and strategies.
---
©2020 Danny Ceballos & Unleashed Consulting, LLC