November 16, 2017
Dear Daniel,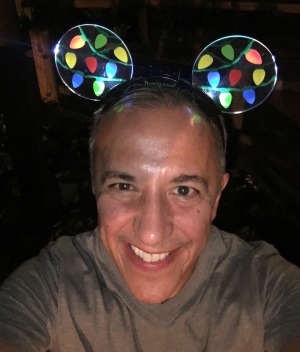 Here we are in the second-to-last month of 2017, and with it comes opportunities to change, to let go and to be thankful. I'm spending most of November with my dad and stepmom in Florida, visiting family and going to Disney World! Mostly, though, I'm getting grounded again as I end the last 10-year chapter of my life and look forward to a brand new one ahead.
One of my biggest passions in life is to coach leaders and managers in how to lead a BEST BOSS LIFE -- not just at work, but 24/7/365. Being happy, accomplished and proud are goals we should strive for all day, every day. I feel so strongly about it that I've created a brand new model of training and coaching, that I'm sharing with you in this month's article. Please read on!
Take time this month to focus on what's most important to you.
I hope you enjoy special times with your family and friends -- Happy Thanksgiving!
Best,
Danny
Danny Ceballos
danny@unleashedconsult.com
---
LIVING A BEST BOSS LIFE
As a manager and leader at work, what kind of life do you want to lead?
Is it a life of commitment, courage, and competency? A life where your impact in the world aligns with your intentions and deeply-held values – where your communication with others is filled with conviction and clarity – where you feel skilled, energized, and powerful in everything you do?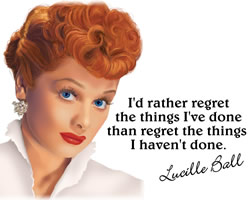 I'll bet you do.
I call that kind of manager's life a BEST BOSS LIFE. That is the quality of life that I want to live 7 days a week, 24 hours a day, 365 days a year – not just at work, but all the time. I've come to realize being a BEST BOSS is not just about how one conducts oneself while at work ... no, it's the same critical competencies, attitudes, and confidences that one strives to have all day, every day.
The more work I do with clients, the more I've realized how hungry they are for insights, tools, and guidance for managing not only their work and their direct-reports, but also their lives – their spiritual, physical, and emotional health when they are "not at work."
After all, learning how to effectively and assertively communicate with others is a 24/7 competency, right?
And learning how to manage your schedule, your priorities, and your workload is not just a necessity in your professional life, is it?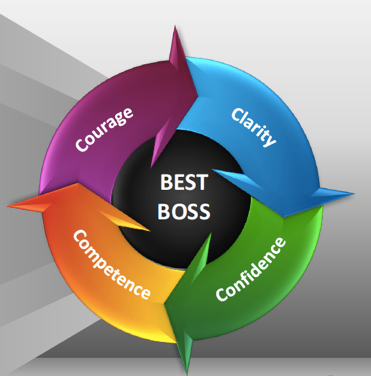 And being happy, accomplished, and proud aren't feelings and goals that we strive for only 9am-5pm (ha!). No, these are satisfiers of life. They reflect a life well-lived – a life of balance, abundance, and blessings.
I feel so strongly about this that I created a 35-minute recorded webinar that describes my new model of training and coaching managers who want to be BEST BOSSES in their work – and in their lives. I share great resources and tools that can support you tremendously - books and exercises you can dig into immediately. I hope you'll watch it! You can access it here.
BEST BOSS LIVING is not for you if you think "work shouldn't be taken personally." But it is for you if you believe your work and non-work lives are intertwined and that you deserve to feel powerful in both. Click here for my BEST BOSS LIVING webinar – it's short and packed with great resources, advice ... and love! You deserve to live a BEST BOSS life. Take hold of it and start living it TODAY.
---
DANNY RECOMMENDS ...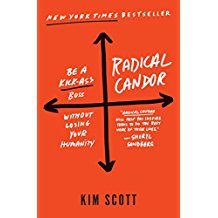 If you're challenged in being direct, clear, and assertive in how you communicate with others at work, check out this great book, Radical Candor: Be a Kick-Ass Boss Without Losing Your Humanity, by Kim Scott. In it, the author lays out an easy to apply model for understanding and applying communication and leadership strategies that will move you from ineffective ... to incredible. Filled with great stories and insights from author-leader who has earned her chops.

---
NOVEMBER HAPPENINGS ...
11/1 – Danny signed final divorce papers. After ten years of marriage, Danny has learned all the life lessons he needs to learn from a terrific man and is ready to move on. It's been a hard journey ... but there is indeed flickering light at the end, getting brighter.
11/4 -11/25 – Danny in Florida for three weeks, visiting awesome dad and step mom in Plant City, cousins in Fort Lauderdale, and niece in Disney World! Spending time licking divorce wounds and getting grounded in life before starting next chapter.
11/9 – Danny launching post-merger "culture change" work initiative with $100M multi-state healthcare/community services organization, themed Moving Forward Together.
11/27 – Danny team-coaching two different nonprofit leadership groups – using The 5 Dysfunctions of a Team as basis for interventions.
11/29 – Danny hosting virtual BEST BOSS BOOST management roundtable for Planned Parenthood managers who have taken part in the Best Boss Bootcamp. Topic: Surviving and Thriving Change Fatigue in 2018.
---
ABOUT DANNY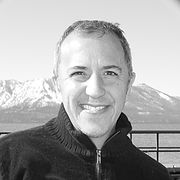 With over 20 years experience in training and leadership development - and holding an MBA and an MA in Organizational Development - Danny Ceballos has worked with organizations across the country to strengthen their effectiveness in leading and managing others through supervision+motivation best practices and strategies.
---

©2017 Danny Ceballos & Unleashed Consulting, LLC