October 10, 2017



Fall Greetings, Daniel!
Are you enjoying the Fall? I love it - my favorite season, actually...
And much like the leaves and seasons changing every year, so do we experience CHANGE in our work and lives -- sometimes overwhelmed with all the changes! This premier monthly newsletter tackles "CHANGE" in all parts of our lives -- and what you can do to best manage the challenge and overwhelm that often accompanies it. Let me know what you think!
Best,

Danny Ceballos
danny@unleashedconsult.com
---
CHANGE IS GREAT ... YOU GO FIRST!
One of my favorite quotes is by leadership guru, Peter Senge who says, "People don't hate change - they hate being changed." True that, Peter!
I'm currently going through a not-so-fun divorce. I'm also working with a client organization experiencing the not-so-fun pangs of merger. Both changes are ultimately healthy and necessary, but neither feels good. And both are resulting in something called "change fatigue" - do you know it? CHANGE FATIGUE is the result of enduring one significant change after another... without relent. It is a form of burnout - whether in your life or in your work.
And although some fatigue is likely with a tough change, it is possible to move through it by acknowledging and managing it so that you can weather any change. See below for what my colleague, Lisa Stokes and I recommend to you as you're experiencing your own change fatigue.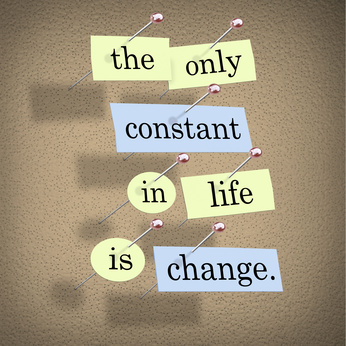 Six Solutions for Managing Change Fatigue
Honor and Allow

:

Honor what was, as well as the need for continual change.

While your work/ life should continue to move forward, remind yourself that it is okay to feel frustrated or overwhelmed or to wish things could go back to "normal". Consider a small ritual to end one phase of being - and the beginning of another.

(I wear my wedding ring on my right hand now to remind me of a wonderful past - and acknowledge all the possibilities of an exciting future.)


Inspire and Remind:

Keep focused on the desired outcome, how it will benefit you.

Make sure to

clearly recall the change goals, the metrics that will be used to measure progress, and the likely end date.


Reward and Empower:

Identify the early benefits of the change as soon as they materialize. Express gratitude, recognize, and reward yourself.

Remember that stress is directly related to one's level of control.

Monitor and share your progress with friends, family, and colleagues. (When I have a bad day, I connect with a friend to kvetch - and to talk through where I am in the change - to remind myself all that I've been through - and how strong I can be.)


Care and Collaborate:

Identify resources that are available to you for self-care. Model

radical self-care

for others.

Make sure to share with your friends, family, and coworkers whenever possible.

(I re-committed to healthy living and exercise during this time and have never felt better or more resilient.)


Build in Success and Celebrate:

Keep the

momentum going by building in successes early in the process. Identify and solve less difficult challenges early on. Recognize your achievements and contributions throughout the process. Highlight and celebrate the positive milestones. Tell someone who will honor your success with you!



Re-frame Whenever Possible:

Look for opportunities to make the change enjoyable and a deep learning opportunity. Likewise, do what you can to identify the humor in the day-to-day challenges or absurdities that arise.

(Every morning I do a short meditation now - either around gratitude, love ... or the wonders of my crazy life - and have found this new practice enormously helpful!)
---
THIS MONTH'S UPCOMING EVENTS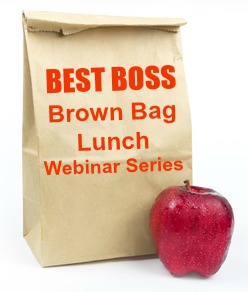 Free Webinar:
BEST BOSS LIVING!
Do you want to lead a BEST BOSS LIFE ...a life of courage, competence, confidence, and clarity... both at home and at work?


Do you want to be a superior manager and leader at work ... and also happier and more effective in all parts of your your non-work life?

Do you want to know the proven practices and habits of the world's peak performers & top leaders?

Join me for my first 50-minute virtual BEST BOSS BROWN BAG LUNCH WEBINAR on Thursday, October 19 at 12:10pm (Pacific Time) and I'll share with you

THE BEST BOSS LIFE TEMPLATE

that can transform how you manage your work most effectively AND lead a life of accomplishment, abundance, and true happiness!
You don't want to miss this! CLICK HERE TO REGISTER
---
THIS MONTH, DANNY RECOMMENDS ...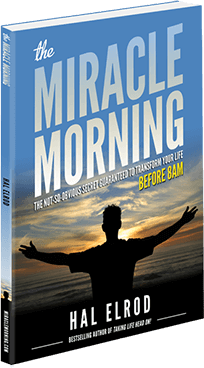 Have you read The Miracle Morning by Hal Elrod? It's a powerful how-to guide to master your mornings - leverage the hours when your mind and body are actually most productive!

I am not a morning person, but am loving that I am becoming one and now regularly practice the S.A.V.E.R.S. - the 6 habits of the most productive and prolific people throughout history.
Do you have a morning ritual that puts you in peak performance? Let me know!
---
ABOUT DANNY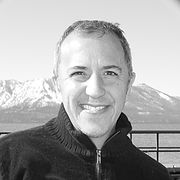 With over 20 years experience in management and leadership development - and holding an MBA and an MA in Organizational Development - Danny Ceballos has worked with leaders in organizations across the country to strengthen their effectiveness in leading and managing others through supervision+motivation best practices and BEST BOSS strategies.
---
Know someone who would love this newsletter?
Please feel free to forward it.

©2017 Danny Ceballos & Unleashed Consulting, LLC