September 18, 2019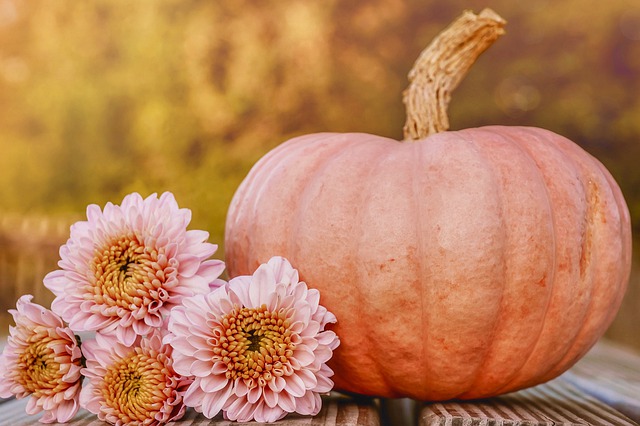 Autumn Greetings, Daniel!
It's that pumpkin-spice time of year... and as a leader it's time for you to "fall forward."
In this newsletter, I'm giving you permission to get it wrong, stumble around, and be a little lost as a leader. I'm inviting you to make mistakes ... and have the courage to say I'm sorry. I want you to Fall on your face!
Enjoy your Autumn,


Danny Ceballos ∙ danny@unleashedconsult.com
Here's what is included in this issue - just click on the section(s) you're most interested in!
---
I CHOKED ON MY WORDS
I had to say "I'm sorry" to a client today.
I felt my face go flush and my heart race when I told them that I had made a mistake. I felt embarrassed ... ineffective ... unprofessional.
I hated doing that – admitting I was wrong – being vulnerable! I hate telling ANYONE that I need to disappoint them because of something I didn't do but should have done.
The funny thing was that this was for a "teambuilding" client. And the work we were doing was focused on building TRUST – specifically the kind of interpersonal trust that happens when team members are personally vulnerable and open with each other.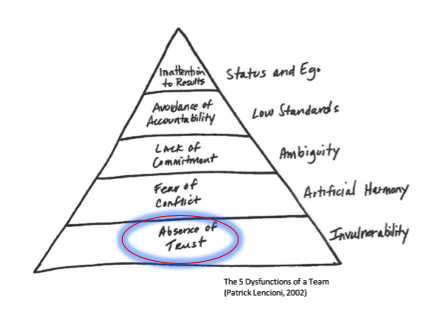 Interpersonal VULNERABLE TRUST on any high-functioning team is the necessary foundation for a truly effective team to develop.
And here I was walking the talk – telling this team that I screwed up. Ouch.
But you know what happened when I asked them how they felt about my apologizing to them? They told me that they respected me and understood that mistakes happen. They told me that they felt more connected to me… that my willingness to own my mistake was a good thing.
Owning mistakes, asking for help, and being a flawed leader are ESSENTIAL in leading and managing your team. When this kind of trust and connection happens, it actually STRENGTHENS your team.
>>>> So when was the last time you said "I'm sorry" to your team? <<<<
If it's been a while – maybe, just maybe, is it time to be vulnerable with your team and own a mistake that you've made?
A little humility and falling on one's sword can be just the "teambuilding" you're looking for.
---
TO USE



A 21-Day Challenge
For the next three weeks (21 days), every night write down the answers to these questions:
What am I grateful for today?

What's the lesson I learned today?

Am I a little better (just a little) person today than I was yesterday?
Taking a few minutes every night, before you go to sleep, to take stock of your day is a great way to stay on course with your leadership (and personal) development. Try it!
[BEST BOSS SECRET BONUS]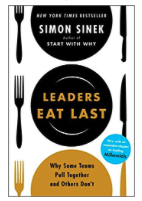 If you complete the above 21-Day challenge by October 15, send me your answers for the 21 consecutive days and I will send you a free copy of Leaders Eat Last: Why Some Teams Pull Together and Others Don't, by Simon Sinek.
You deserve a little reward for stretching yourself and becoming a more self-reflective leader. Let me help you with that. Just email me your responses and the best address to send your book!
---
TO READ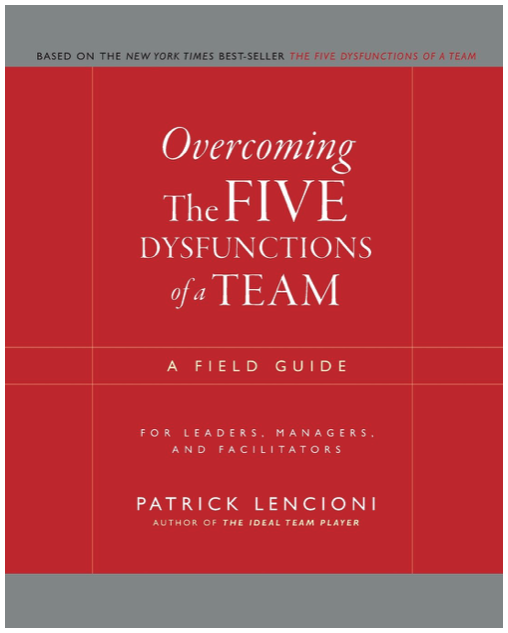 I love surgical tools in leadership and management. I love precise, effective practices that are low resource and high impact - and that you can use quickly.
You may know The 5 Dysfunctions of a Team, by Patrick Lencioni. But have you read his followup book, Overcoming the Five Dysfunctions of a Team: A Field Guide for Leaders, Managers, and Facilitators?
While the original 5 Dysfunctions book is a terrific cautionary tale - the Overcoming book is a practical, hands-on field guide filled with tangible exercises and practices that you can use immediately. Highly recommended!
If you read this book, let me know what you think. Did you love it as much as I did?
---

TO WATCH
We all face challenges in becoming the person and leader that we want to be. In that spirit, I highly recommend this "fall forward" TEDWomen talk, featuring Stacy Abrams, where she discusses how every setback is an opportunity and a call to action. She nails it - and so can you.

3 Questions to Ask Yourself About Everything You Do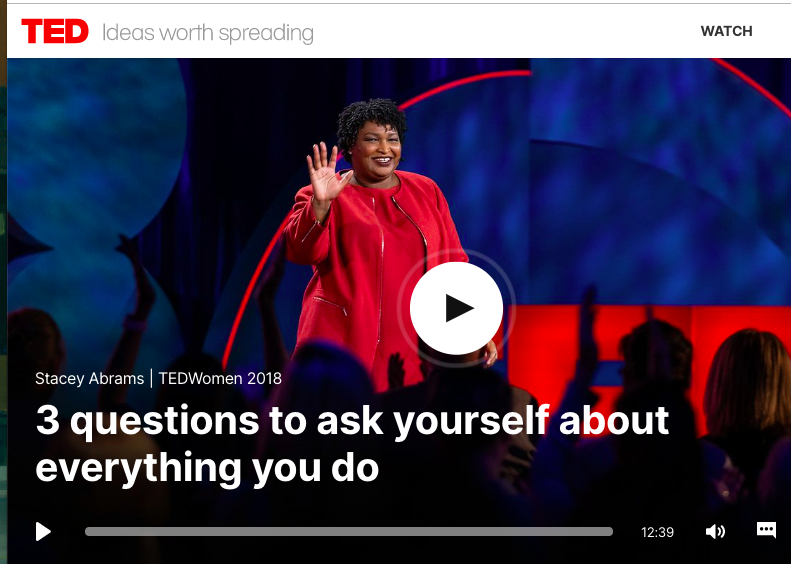 ---
TO CONSIDER
Are you frustrated because you have an important performance goal or skill that you need your team to understand and embrace ... and they're just not getting it??
Being an effective feedback giver?

Walking the talk of your organization?

Leading change?

Motivating and engaging employees?

Accountability?
I work with clients like you to create unique, effective video training modules that you can use over and over again. This is a cost-effective, powerful training strategy that is affordable and practical for resource-limited people-managers. Can I create some for you? Let's talk.
---
ABOUT DANNY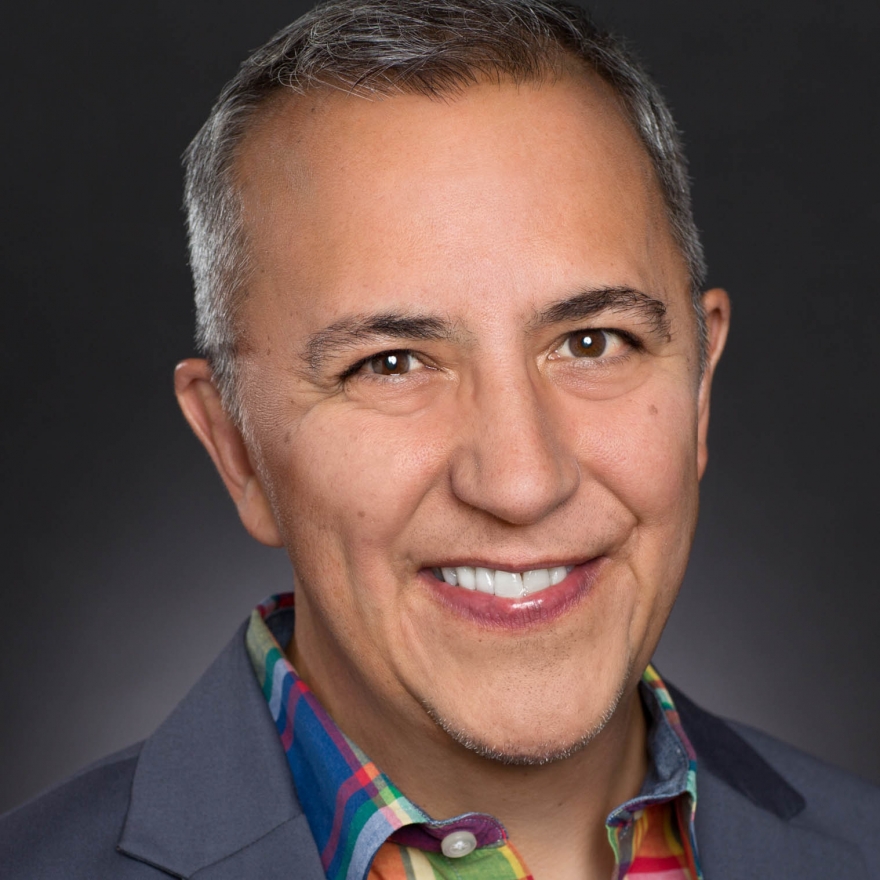 With over 20 years experience in training and leadership development - and holding an MBA and an MA in Organizational Development - Danny Ceballos has worked with organizations across the country to strengthen their effectiveness in leading and managing others through supervision + motivation best practices and strategies.
---
©2019 Danny Ceballos & Unleashed Consulting, LLC