Best Boss Bootcamp Info Page [Corporate]

Are your managers giving their best to lead your organization, but you're not getting the level of performance and results you want?





Do your leaders spend too much time managing disagreement, interpersonal conflict, underperformance, and "bad attitudes" from your people?



Are you disheartened that you manage talented people, but you can't seem to keep them 100% motivated and engaged?



Have you lost top leadership talent who burn out and leave you for "better opportunities"?



As a leader, are you feeling overworked, burned out, depleted, and having a hard time staying motivated yourself?

YOU ARE NOT ALONE.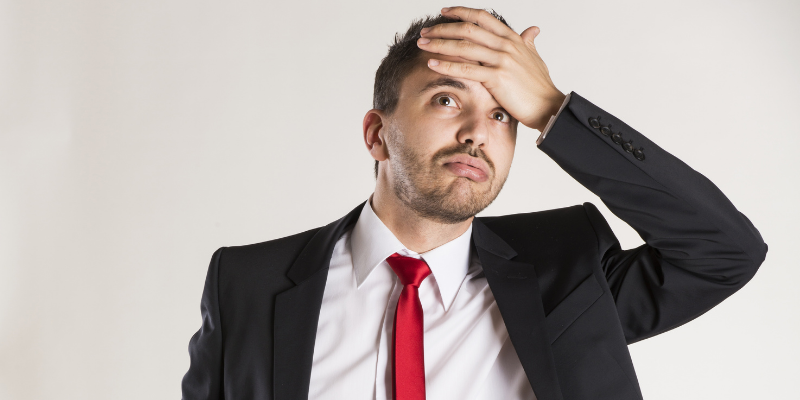 Managers and leaders are EXHAUSTED these days - caught between a rock and a hard place trying to keep their people engaged and productive while facing growing demands from their own executive leadership and their clients/customers.
It doesn't seem to end.
You don't need to struggle anymore!
Now is the time for your managers to change. It's time for them to learn how to manage and lead their people to extraordinary performance and productivity.
Your management teams don't need to feel like they're not the best managers and leaders that they can be. They don't have to be tired when they come home from work every day because they've been managing employee challenges, staff conflict, lack of commitment and diminishing productivity. And you don't have to worry about your people (and yourself) not giving THE ABSOLUTE BEST to your organization or business.
Once you know the management and leadership best-practices and tools that I'll share with you inside my proven-effective BEST BOSS BOOTCAMP program, your managers will be 100% confident, skilled, and have all the necessary tools so that they can truly be BEST BOSSES.
Take a moment and imagine what work would be like when your managers finally feel like they know EXACTLY how to best manage and lead the people that work for your organization. Imagine how they'll feel when the "time-suck" of managing unmotivated and under-performing people becomes a thing of the past.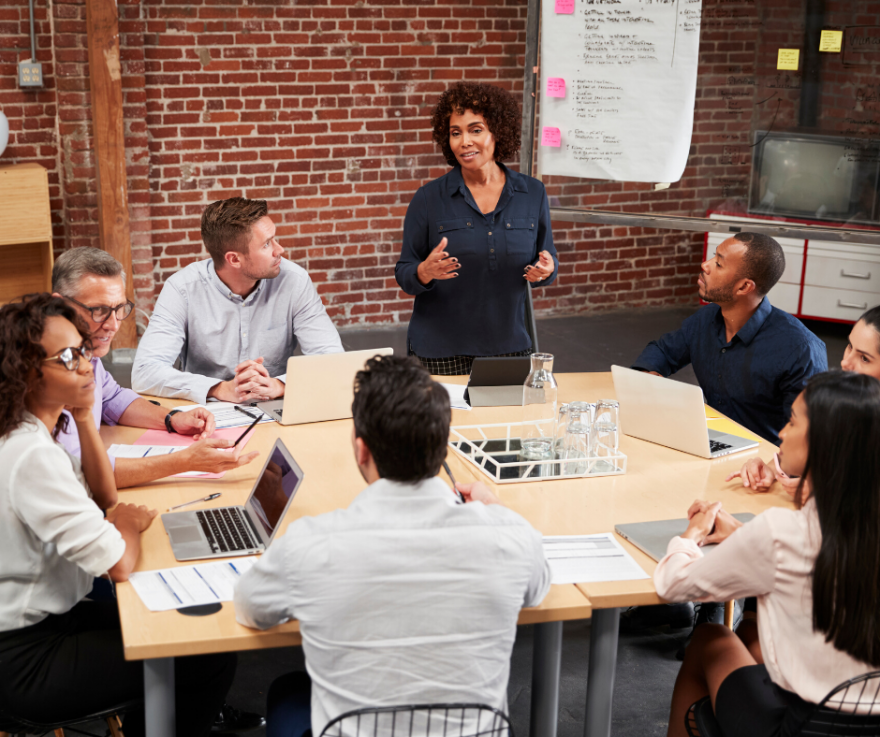 "Our managers were never trained how to lead ... and our leaders were never trained how to manage."

— Senior Executive, Healthcare Organization
You and your managers don't have to imagine it anymore. When you enroll your managers in the BEST BOSS BOOTCAMP you're taking a huge step toward finally having the kind of managers and leaders you've always wanted in your organization.
It's your time to have managers who know how to lead!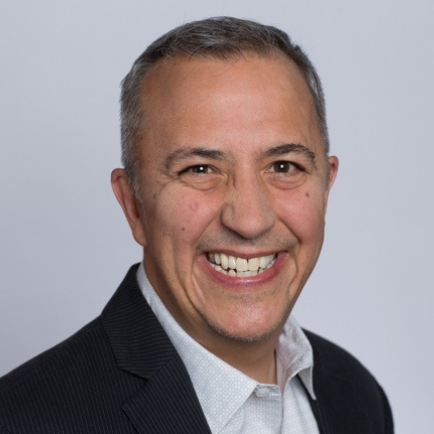 Why should you listen to me?
I'm Danny Ceballos, and when I started my career many years ago supervising, leading, and training my teams, I lost good people over and over.

I was a good boss — a really good manager — but I simply didn't have the right tools. I hadn't learned the effective skills, competencies, and best practices to lead people to be committed, motivated, and highly productive.

Maybe that's your managers, too? It's certainly true for a lot of leaders.

I know what it's like when that great hire — the one I was sure would be a top-level contributor — burns out in a matter of months and leaves for a "better opportunity." I felt like a failure ... an EXPENSIVE failure. It hurt!

It's tough to be a boss!

With over 20 years of experience as a business VP, leadership consultant, management trainer, and executive coach I have a passion for helping organizational leaders and managers to excel in their workplace performance, productivity and employee engagement.

I build better bosses!

I've discovered there are specific strategies, tools, and approaches that make it easy to manage, lead and motivate people to bring out their best, most productive, and most authentic selves.

My desire to help as many people as possible led me to create the BEST BOSS BOOTCAMP — a virtual management mastery training and coaching LMS (Learning Management System) ... and I'd like for you to join me in becoming a BEST BOSS!

Here's what you can tell your managers ...
The BEST BOSS BOOTCAMP is a comprehensive 16-week (4 months) virtual and LIVE 8-module interactive management mastery system covering critical management skills, competencies, and best practices from how to manage yourself as a leader to how to most effectively motivate, engage and supervise your work team and powerfully influence your organization or business.
Here's what's included in the BEST BOSS BOOTCAMP ...
8 interactive online Learning Modules — giving you a powerful soup-to-nuts self-study course that will transform your people from being mediocre managers into competent and confident leaders.
8 LIVE 60-minute group coaching calls via Zoom with a seasoned, strategic, and savvy Leadership Coach, Danny Ceballos. We meet every two weeks for 16 weeks — each live session supporting the eight BEST BOSS BOOTCAMP learning modules. And each call is recorded for you to review and watch whenever convenient!
8 Office Hours available to your managers where they can sign up up for confidential private 1:1 laser-focused sessions with Coach Danny (15 minutes per session).
Private Online Training Portal where your managers can access all the course content, resources, and downloadable tools.
Private, confidential Online Coaching Log where your managers can ask Danny any questions they have about applying their BEST BOSS BOOTCAMP learning as they work through the program — essentially he is your leadership coach on demand through the Bootcamp program!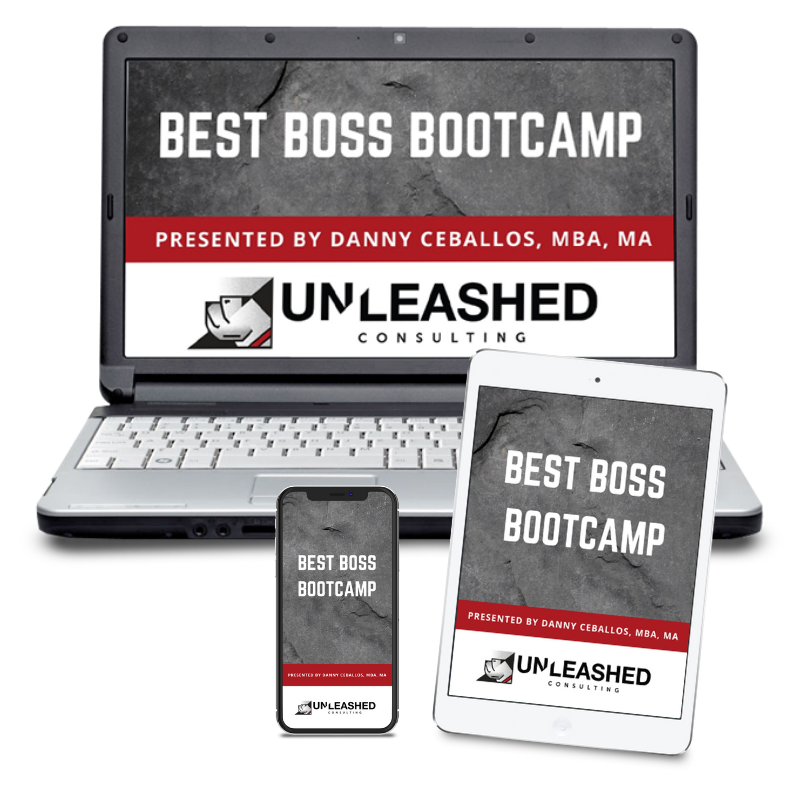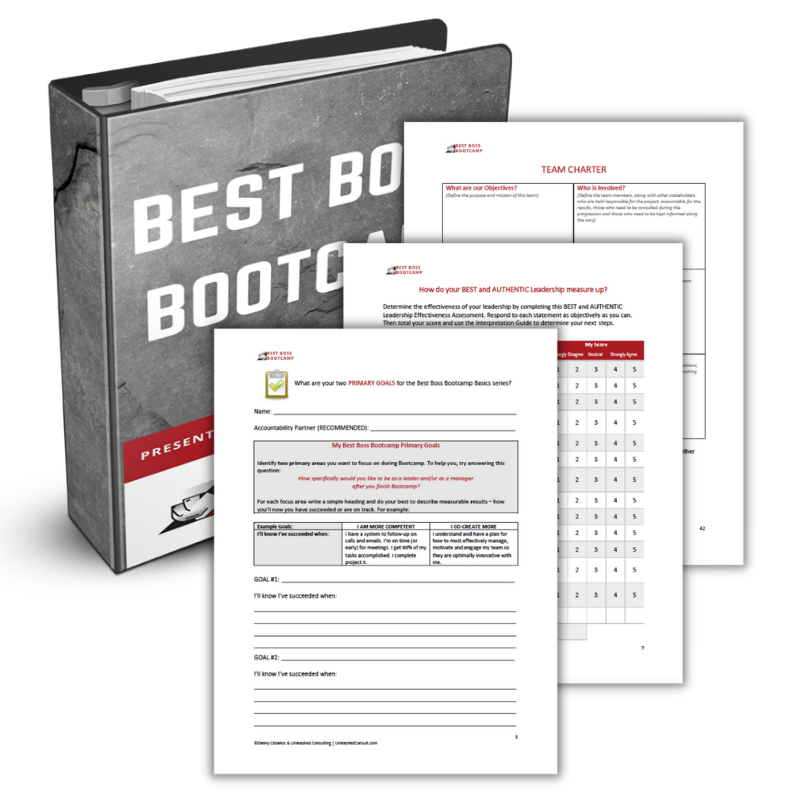 Downloadable BEST BOSS BOOTCAMP Workbook (PDF) your managers will use to support their online and Zoom learning modules.
Electronic Accountability Worksheets for each module to capture your managers' commitments to how they will apply their Bootcamp learning. After completion of Bootcamp, these worksheets are compiled and given back to your organization and to each participant so you each have a record of what learning occurred and reminders of everything your managers have committed to. Makes follow-up coaching and your organizational support easy — we don't let the learning stop after the Bootcamp ends!
A full Learning Management System where we track user engagement during the Bootcamp and report that to you every week so you can support, remind, and coach your managers should they fall behind.
Over 100 tools your managers can use immediately to best manage and lead themselves, their teams, and their work. Your managers will learn how to manage up, down, and across your organization.
The BEST BOSS BOOTCAMP gives you everything you need for your organization's managers to become incredibly effective and confident leaders as quickly, easily, and cost-effectively as possible.
Your managers will ...
learn from a proven system that has helped hundreds of other managers across the country.
get the training, guidance, support, and accountability necessary to take smart, consistent action to becoming BEST BOSSES.
receive all the tools, resources, and templates they need to be BEST BOSSES so they're not wasting a lot of time and money attending expensive leadership and management development conferences, workshops, and seminars.
Here's just some of what your managers will discover ...
A powerful six-step method for supervising and motivating employees so they bring exceptional performance and productivity to their work – you'll be amazed when you see the results!
Surprisingly simple ways to motivate and engage your employees so that they want to give you more than 100%!
An easy-to-apply time-mastery tool that guarantees you'll see dramatically increased productivity and commitment in all your managers.
A little-known way to measure performance and productivity so you can report solid metrics and improvements to your own critical stakeholders even if you don't have all the dashboards, technologies, bells, and whistles that Google and Apple have.
Meeting templates and best practices — no more wasted "not another meeting!" time.
Feedback and conflict management tools — including a "manager as mediator" approach for negotiating disagreements.

And much, much more!
By the time your managers finish the BEST BOSS BOOTCAMP, they'll know exactly how to motivate, engage, lead, and manage the people that report to them – guaranteed!
But don't take my word for it. Check out this success story from a BEST BOSS BOOTCAMP graduate.
Lena Beth Schneider | Director of Board, Executive, & Strategic Initiatives
THE BEST BOSS BOOTCAMP LEARNING MODULES:


Module 1: Start with the End in Mind — The Fundamentals of Being a BEST BOSS Manager


Module 2: Urgent vs. Important — Radical Prioritizing & Time Management


Module 3: BEST BOSS I — Performance Partnership & Situational Supervision


Module 4: BEST BOSS II — Contract, Motivate, Build & Champion


Module 5: Motley Crews & Funky Bunches — Building High Impact Teams


Module 6: Time Waits for No One — Leading Effective Meetings


Module 7: I'll Meet You There — Manager as Mediator


Module 8: Best Foot Forward — Your Professional Image, Impact & Influence
BEST BOSS BOOTCAMP Leadership Core Competency Development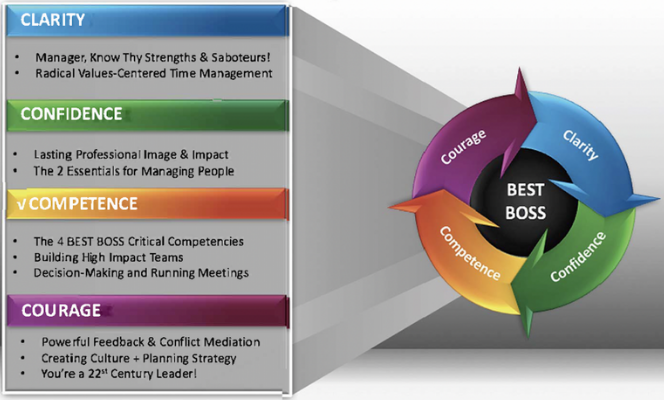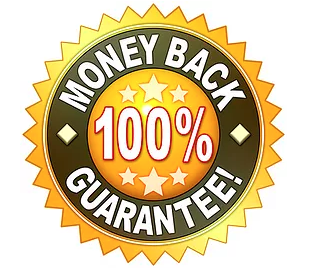 And finally ... I know it can be difficult to make a commitment like this ... that's why I offer a 100% satisfaction guarantee.
Complete the first three BEST BOSS BOOTCAMP modules, and if you don't think this program will help your managers become the BEST BOSSES you want them to be, simply let me know and I'll issue you a full refund.

Maybe you and your managers still have a few questions?


What exactly do I get in the BEST BOSS BOOTCAMP?
Your managers get step-by-step training, guidance, tools, resources, and support on how to lead, manage, supervise and motivate your employees — how to become BEST BOSSES. I'm committed to your managers becoming confident and skilled leaders in a 16-week Bootcamp course with me at their side as their own personal LIVE trainer and leadership coach, available throughout the entire program for coaching calls, advice, and support.
The program includes:
8 interactive learning modules with video lessons, worksheets and downloadable resources

8 LIVE Zoom "cohort-calls" with Danny to support the learning and application of each module's powerful tools and strategies.

8 Office Hours with Danny for private confidential leadership coaching sessions. Each laser-focused Zoom coaching session is 15 minutes.

Access to our Private Bootcamp Training Portal where you can access course content, resources and ask me your burning questions as you work through the program in a private coaching log.

Downloadable BEST BOSS BOOTCAMP Workbook (PDF)
12-month access to BEST BOSS BOOTCAMP tools, worksheets, activities, and resources so you can go back to review any module as needed

How exactly does the program work?
As soon as you register, I'll send you an email with your login credentials for the Private Bootcamp Portal and the next steps to get going. The program is entirely virtual so you can access it from any internet-connected device, from anywhere you are. The program is designed as a 16-week course and you'll receive one module every two weeks. You can work through the program in 16 weeks.
When does the BEST BOSS BOOTCAMP start?

Whenever you're ready! After you purchase the program you'll have immediate access to the first modules.
I'm new to being a manager, is this program right for me?
Absolutely! This step-by-step program is specifically designed to make it easy as possible for you to be skilled and confident as a new manager so you can become a BEST BOSS quickly!
What if this isn't the best time for me to commit to a 16-week course?
Is there ever a good time?? Isn't now the time to learn how to make your job easier and more enjoyable? With each module and 12-month access to all the BEST BOSS tools and resources I'll be sharing with you, NOW is the best time to do this.
I'm an experienced manager already, is this a good program for me?
If you've already received training and coaching in all the topics listed above, then no, this program is not for you. But, if you're like most managers, who have received little or no management/supervision training and coaching in your career, then the BEST BOSS BOOTCAMP is absolutely for you. You may already be a good manager — now is the time to be a GREAT manager!
How do I know if this program will work for me?
Let me ask you ... are you ready and excited to be confident and skilled as a manager? Are you willing and able to take action? Can you follow a step-by-step process? If you answered YES to those three questions, then this program will work for you.
Still have some questions? Not sure this is the right program for you? Let's talk about it.
CLICK HERE
to schedule a time to discuss your questions or concerns
You don't have to dream about your managers being competent, confident, effective leaders anymore!
When you register for the BEST BOSS BOOTCAMP you're taking the necessary step to finally having the kind of managers and leaders in your organization that you've always wanted.
LET'S TRANSFORM YOUR MANAGERS INTO THE BEST BOSSES POSSIBLE!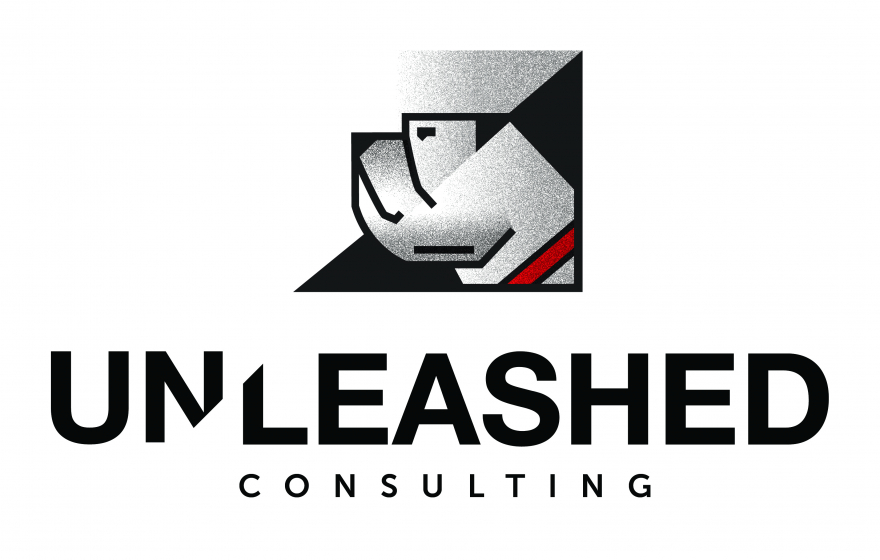 ©2021 Danny Ceballos & Unleashed Consulting